Robin Vazquez
Lacey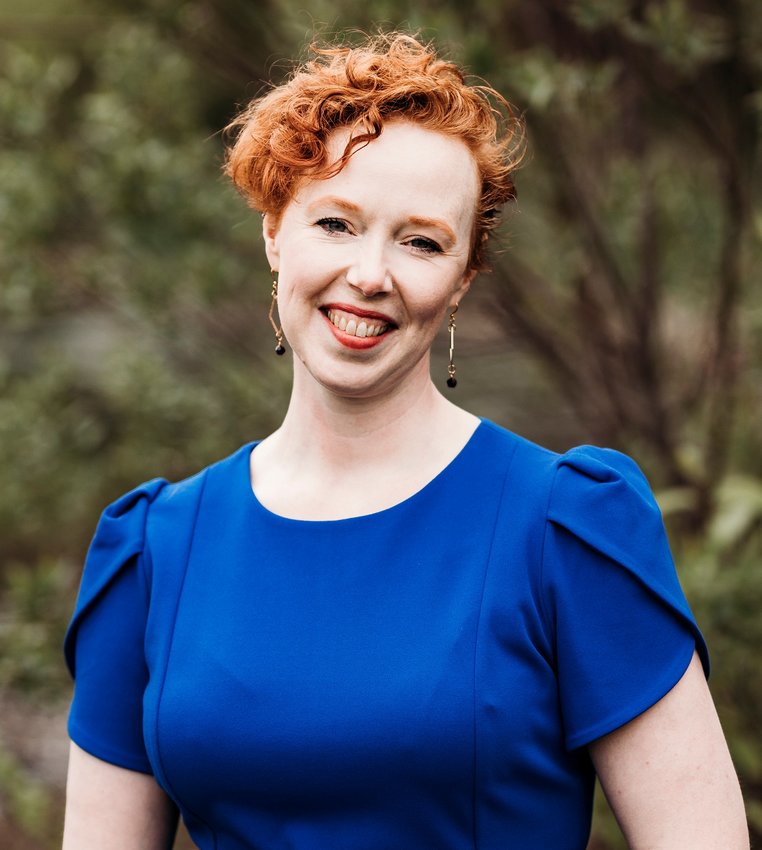 Follow us on social media
Political platform statement
Why I am running for this office: As a mother of two, a state worker with a background in public policy and negotiations, and a member of the Lacey Planning Commission, I am ready and well-equipped to serve our community. I want to make Lacey a great community for my kids when they're grown - that's one key reason I'm running. I'm focused on building more housing, especially affordable housing. We have a housing crisis in Lacey and it's driving up property taxes and rent. I want to increase our transportation options like biking and buses. I also plan to prioritize our community emergency preparedness, to work with emergency responders like our police and firefighters, develop a plan for taking care of Lacey residents until help arrives, and create a city language access plan so that everyone gets critical information quickly. I will take an active role in regional climate action work, and support the development of an evidence-based, multifaceted approach to reducing homelessness. There are many challenges ahead, but I'm committed to working hard to meet those challenges head on.
Education/Profession: I currently work for the State of Washington at the Office of Financial Management. I am a Workforce Planning and Strategy Chief within State Human Resources, and my job is to make Washington a better employer for all state employees. I have a Bachelor's Degree in Political Science and Spanish from Western Washington University. I got my Master of Public Administration with a concentration in Public Policy at The Evergreen State College. I also hold a certificate to Teach English as a Second Language (TESOL) and I'm trained as a Community Emergency Response Team (CERT) member. I got involved in our community as a volunteer, most recently as a Lacey Planning Commission member. As a current Planning Commissioner, I've supported code changes that strike a balance between the interests of business, the environment, and residents. I also serve on the Dept. of Health Midwife Advisory Committee as the vice-chair and public representative, with the goal of ensuring that women in Washington have safe, healthy, affordable birthing options.
Position statement 1: Access to Housing, Especially Affordable Housing: As a current Lacey Planning Commissioner, I've supported code changes that balance the interests of business, the environment, and residents. The data shows that we need to increase our supply of housing. People want to live in Lacey - veterans, families just starting out, entrepreneurs, skilled tradespeople - and we need to make sure there's a place for everyone that they can afford. Rent and property taxes are going up because there is so much competition for very limited housing inventory. It's an issue of scarcity. If we build more housing of every type, but especially affordable housing, it will slow down rising prices and meet a huge need for lower income members of our community. On the planning commission, I voted to support Lacey's Housing Action Plan. Implementing the policies and programs outlined in this plan will also help us reduce homelessness in our community.
Position statement 2: Transportation Choices: In Lacey we need a robust and accessible public transit system so people can get where they need to go. As a car and bike commuter, I know that safety is critical, and traffic can really mess up a person's day. Providing options for everybody is good for the environment, good for our city budget, and great for your pocketbook. Ensuring that neighborhoods have access to bus lines and bike lanes will also help to reduce traffic, something I know a lot of people in Lacey are really concerned about as we grow. I'm in favor of traffic calming measures that discourage people from racing up and down our main city arterials and that make it safer for people to walk or bike.
Position statement 3: Community Preparedness: People working together can weather any disaster. 2020 taught us that being prepared for emergencies can save lives and prevent tragedy. I became a Community Emergency Response Team member in 2017 to be ready to help my neighbors if disaster strikes. As a council member, I'll advocate for Lacey to be prepared—whether for an earthquake, a flood or a public health crisis. This includes the development of a city language access plan, so that people in Lacey who are limited English proficient receive critical safety information quickly. during emergencies Our community is safest and strongest when we are all included and ready to support one another. I'm endorsed by the Lacey Firefighters and was a strong proponent of Medic One. I believe our response to homelessness is also a test of how we address emergencies and care for people in our community. If we cannot find a way to shelter and support a few hundred people who are unhoused and need assistance, what are we going to do as a city if a large disaster strikes and suddenly there are thousands of people without power, running water, garbage service and even shelter? When help from the state or federal government may be weeks away?
Position statement 4: Economic development, COVID-19 recovery, and good jobs: We know that Lacey is growing, and even as we build more housing and develop additional infrastructure to support an expanding population, the way we do it is important. I want to see Lacey residents, contractors and businesses engaged in building the housing we need. Skilled tradespeople in our community should have first chance at these jobs. If people who work in Lacey can afford to live here, and people who live in Lacey have access to good, decent-paying jobs, it makes us more financially resilient, reduces traffic and supports families. Long commutes, and forcing people to live a long ways from their jobs because rent and housing cost so much that they can't afford to live closer, puts a strain on individuals and families. Use of city-driven incentives and community workforce agreements could make it more likely that local jobs are done by local workers and companies. The economic benefits of those projects then gets reinvested here in Lacey, which will help us recover faster from COVID-19's financial damage.
Endorsements: Lt. Governor Denny Heck; Sam Hunt, WA State Senator; Jessica Bateman, WA State Representative; Laurie Dolan, WA State Representative; Andy Ryder, Lacey Mayor; Cynthia Pratt, Lacey Deputy Mayor; Carolyn Cox, Lacey City Councilmember; Michael Steadman, Lacey City Councilmember; Steven Drew - Thurston county Assessor; Tye Menser - Thurston County Commissioner; Carolina Mejia, Thurston County Commissioner; Mark Brown, Former Lacey Mayor; Graeme Sackrison, Former Lacey Mayor and NTPS board member; Jon Halvorson, former Lacey mayor; Karen Fraser, former state senator and former lacey mayor; Retired Public Employees Council (RPEC 1971); Washington Federation of State Employees (Local 443, 872); Lacey Professional Firefighters Local 2903; National Women's Political Caucus; Sierra Club; Washington Housing Alliance Action Fund; Pacific Northwest Carpenters Local 129; Ironworkers Local 86; IAM District 751; Thurston County Democratic Women; Thurston County Queer Democrats; and others...